Microsoft and 343 Industries have recently announced that Halo 5: Guardians is available for pre-order and have launched the title's multiplayer beta. You can view the following trailer that shows off the new maps, modes, weapons, and Spartan Abilities featured in the intense gameplay of the Halo 5: Guardians MP beta.
Microsoft has designed three editions of its Halo 5: Guardians (Standard Edition, Limited Edition, and Limited Collector's Edition) and each of which include own exclusive content, in addition to a copy of the game.
The Standard Edition makes the buyer happy with a poster and costs $59.99, while the Limited Edition retails for $99.99 and delivers new digital content to enhance Spartan combat plus exclusive items all wrapped in a uniquely designed steel book. At last, the Limited Collector's Edition contains commemorative, numbered statue designed by 343 Industries.
Halo 5: Guardians Multiplayer beta is available from December 29, 2014 through January 18, 2015 to anyone who owns a copy of Halo: The Master Chief Collection. The multiplayer beta features intense 4 vs. 4 showdowns, and includes seven maps and three game types, as well as a great variety of different armor sets to customize the Spartan. Furthermore, players will have the opportunity provide feedback through the Halo Channel.
Halo 5: Guardians is being developed by 343 Industries and published by Microsoft Studios. This upcoming first-person shooter extends the well-known Halo franchise and in this scenario means the sequel of Halo 4. Halo 5: Guardians will be released sometime in Q4 2015.
Now you can view a representative sample of the Halo 5: Guardians official screenshots: please note that some of these images are Full HD frames from the beta multiplayer.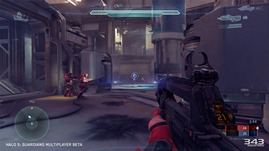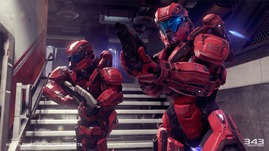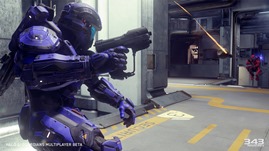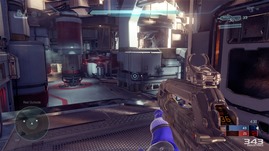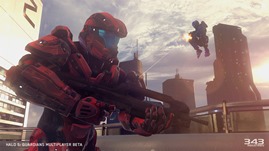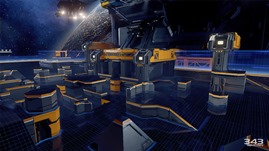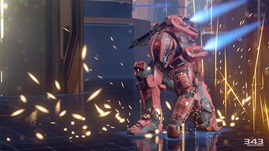 Links