Electronic Arts, the publisher of FIFA 12 (also known as FIFA Soccer 12 in Nord America), recently released the PC demos for both EU and NA regions; the file size is about 1.55GB for the two demo versions.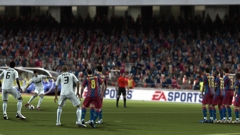 According to EA, the PC edition of upcoming soccer game FIFA 12 is the first of the FIFA series with a gameplay very near to that of the HD consoles PlayStation 3 and Xbox 360; besides, it promises high quality graphics due to availability of next generation's CPUs and GPUs.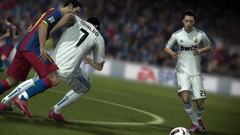 FIFA 12 includes several new proprietary tecnologies, like Player Impact Engine, a physics engine built to deliver real-world physicality in every interaction, Precision Dribbling, a method to add higher fidelity of touch on the ball for attacking players, and Tactical Defending, a useful tool to get the best from positioning, intercepting passes and tackling actions.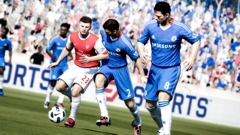 FIFA 12 allows to play in both single-player and multi-player modes; this game was developed by EA Canada. Of course many editions for several gaming platforms (PC, PlayStation 3, Xbox 360, Wii, PlayStation 2, PlayStation Vita, Xperia Play, PlayStation Portable, 3DS, and iOS.) were planned.

The release dates are September 27 2011 for NA and 29-30 September for Europe; so this's the right time to try it.





Links