Codemasters released first public demo for Windows based PCs of its latest racing game Colin McRae: DiRT 2. This one uses an updated EGO graphics engine and fully supports the DirectX 11 compliant video cards, like Radeon HD 5000 Series. as well as DirectX 9 and DirectX 10 compliant boards.
The demo enables gamers to compete in two of Colin McRae: DiRT 2's exhilarating events. In the "Trailblazer" event, players take on the ultimate test of rally car against the challenging Moroccan terrain on a point-to-point track filled with flat-out straights and hair-raising hairpins in the Mitsubishi Eclipse GT.
In the second event, gamers compete in a "Landrush" race at the spectacular Ensenada Port circuit set in Baja California, where players go wheel-to-wheel in an 8-vehicle riotous race over lethal bumps and killer jumps in the heavy duty West Coast Choppers Stuka TT.
Codemasters posted minimum specifications to run Colin McRae: DiRT 2 too: those include a Intel Pentium 4 3.0Ghz or AMD Athlon 64 3400+ cpu as well as ATI Radeon X1500 or NVIDIA GeForce 6800 gpu.
There are latest official DiRT 2 screenshots and then you can find the download link.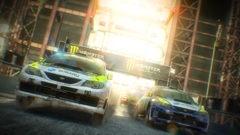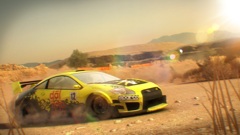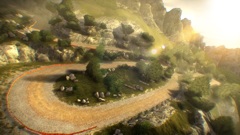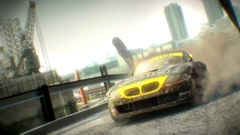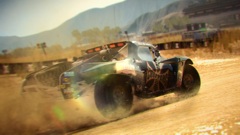 Links