Codemasters posted the PC demo of its latest racing game named FUEL. This one was developed by Asobo Studio software house and was published by Codemasters for both PlayStation 3 and Xbox 360 High Definition consoles on June 2 2009. According to a statement of the publisher, FUEL's PC edition'll be available within some days only.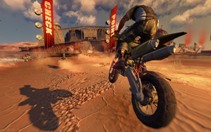 We know that FUEL features a single-player mode as well as a multi-player mode. You can read the following official FUEL presentation written by Codemasters and view the game screenshots included in this page.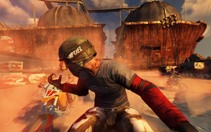 "Get fuelled up and prepare to race and explore the world's largest ever racing environment - over 5,000 square miles of spectacular wilderness. Set to revolutionise multi-terrain, multi-vehicle racing, FUEL is a fiercely competitive game without boundaries. On and off-road, two and four-wheeled vehicles race a massively diverse environment, from scaling the highest snow-capped mountain to racing the deepest arid canyon".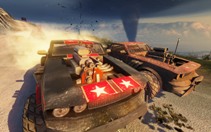 "In a fictional present, vast swathes of the United States have been ravaged by the extreme effects of accelerated global warming - tornados, brush fires, hurricanes and tsunamis have driven people from their homes leaving huge areas of America abandoned".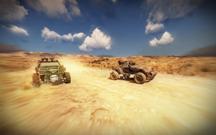 "Now these dangerous areas have created the perfect playground for a new breed of adrenaline junkies who set out to conquer each other, and Mother Nature, in closely fought races. There are over 70 different vehicles with which to take on any challenge that FUEL's stunning environment throws at you. On-road and off-road bikes, cars, quads, trucks, buggies and dragsters take dangerous short-cuts, perform death-defying jumps and tear through spectacular cross-over points".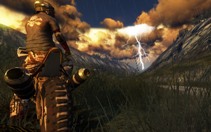 "FUEL's landscape is powered by cutting-edge technology and, using satellite data, features some of the most exciting and inspiring areas of America - including the Grand Canyon, Yosemite National Park, Mount Rainier and much more. In FUEL, if you can see it, you can drive to it, taking any route - on or off-road - that you want. With a draw distance of 40KM, 100,000 miles of roads, tracks and trails and hundreds of race events FUEL's epic world demands to be explored".
"Bringing this vast, open ended landscape to life is a dramatic and dynamic weather system that includes tornados, sandstorms, blizzards, lightening and thunderstorms, which all affect the environment and race strategy plus a full day night cycle...".
Links