It's time for a new batch of Full HD screenshots from The Witcher 3: Wild Hunt, the upcoming RPG video game set in an open world environment, which is the third entry in the well-known Witcher series, preceded by The Witcher and The Witcher 2: Assassins of Kings.
These images are in-game screenshots that show off the character of Geralt of Rivia, the protagonist of The Witcher 3: Wild Hunt and of the Witcher series more in general. The first screenshot emphasizes the dynamic camera, a feature of the graphics engine: you can see a blurry Geralt in the foreground while the focus is on a soldier with a horse. Just like a good real photo.to.
The Witcher 3: Wild Hunt promises "a living open world larger than any other in modern RPG history" - according to some media - and a lot of new missions for its players. These can play the role of Geralt of Rivia, a witcher, and so a monster hunter, that possesses superhuman abilities and powers to defeat its fearsome enemies.
The Witcher 3: Wild Hunt is now under developement by CD Projekt RED, a polish software house that has choosen the proprietary engine named REDengine 3 to build the graphics core of its RPG. Furthermore the game includes the single-player version only.
The Witcher 3: Wild Hunt is available for pre-order and is set to be released on Febraury 24th, 2015 for the three major gaming platforms and therefore for the PC, PlayStation 4 and Xbox One.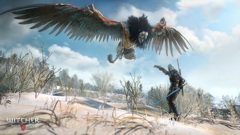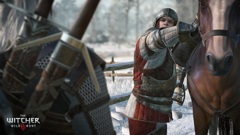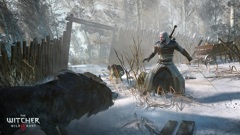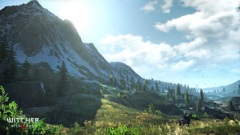 Links